Title: Life Imitates Art (Or Fiction)
Author: hostilecrayon
Pairing: AkiHika
Rating: NC-17
Warnings: Lemon
Word Count: 7,376
Summary: Sometimes fiction is what's needed to see what's real.
Notes: Written for cyphomandra, who bid on me for help_japan (and it took me forever, so many apologies - I hope the length helps make up for the wait). Thanks to the many faces of the never-ending rewatch chat - Ver, Degrees, Inoru and Very, among others. I hope everyone likes this fic as much as you all did!

Though I have been told this is very sweet, here's a silly macro before we begin.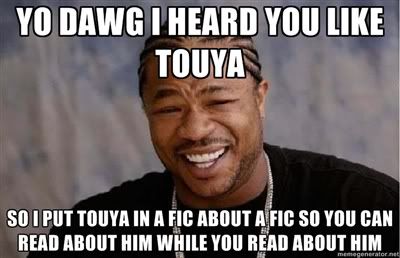 Life Imitates Art (Or Fiction)